SOCIAL MEDIA MAGNET
Live Campaign

Drive your marketing campaign without spending any money on digital media.
Do you feel like you're wasting money on your digital spend? Are your paid ads even reaching your target markets? Is your marketing team communicating your brand story and growing your engagement? Keep your marketing efforts on track by learning how to attract new customers, create engagement, and even build customer advocacy without wasting money on digital media.

Design your messaging and communication to connect and engage with your existing customers, while attracting new customers. Create a plan that reaches them day in and day out, growing your business and increasing your profitable sales.

Gain traction with
customer engagement.
Align with your customers and let them help you grow. Connect with them on the core values they associate with your brand and company. Customers want to connect and engage with companies with whom they have shared values and relationship.

Turn customers into
brand advocates.
Your content strategy and messaging campaign will connect with your customers, allowing them to align with your company. Be able to plan your messaging over the next quarter and beyond with well-timed and effective communication.
Our program has been developed over the last 10 years from working in live social media environments in companies and teaching to hundreds of students in universities.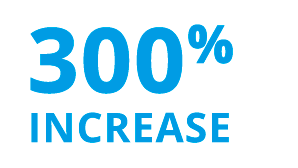 Our organic, direct-to-market social media campaign and strategies increased one of our company's online sales over 300% — with no digital spend or online advertising.
A program you can trust. Our strategies and courseware, using the Social Media Magnet, are also being taught at top universities like Belmont, James Madison, Penn State, and many others to both undergraduate and graduate students.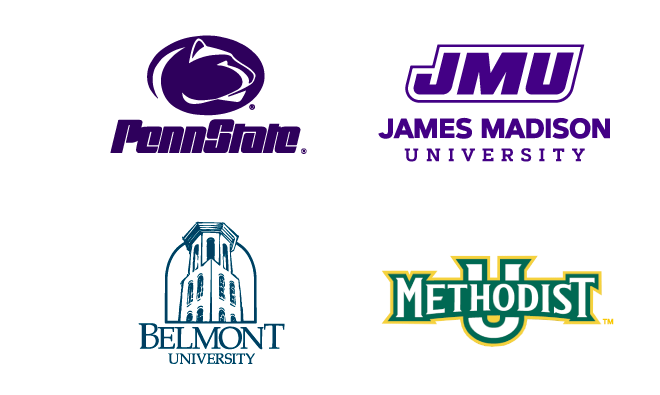 Now made available to companies like yours.
Whether you are in a Business, Institution, Non-profit or Small Business, you will benefit and learn all the proven fundamental inbound based marketing principles that we have implemented for companies and organizations. We have worked with numerous businesses in varying industries, as well as non-profits, creating a reliable path for growing your company and brand.
You will create and run a Live Campaign online in your chosen social media channels.
The program works with any type of Business, Institution, Non-profit or Small Business. Because we guide you in creating strategies for successful growth, we are platform agnostic. You may use any social media platforms that you wish to build your Live Campaign.

Brand Development
and Positioning
This creative process will challenge you within the principles of marketing to implement your ideas in a real-world environment with a brand-centric focus on your business. We will show you the underlying principles and essential requirements you need to build a successful website at the core of your business. Wether you're starting with a website or not, we show you how to implement effective marketing tools that focus on delivering results.

Campaign Development
and Implementation
We will guide you through the steps of developing your chosen messaging topics. You will create your branding and build your website utilizing the proven principles, strategies and tactics that you are acquiring through the step-by-step approach in our program. You will also design your message matrix and content calendar, implementing your own unique social media campaign.

Content Messaging
and Posting
With our approach, you won't have to go through the dread of having to come up with something to say. You will know exactly what to say and have a plan that includes topics you can implement over the next 30, 60 and 90 days. Once you see how your customers are responding, you can dial in your messaging focus will dial in to be even more effective.

Real-Time Campaign Audit
and Improvement
Analytics are incorporated into your real-time live campaign period, providing you with live feedback during the campaign, and allowing for adjustments to improve your brand messaging when necessary. Weekly analytics reports also help educate you on the essential top-level dashboard indicators that tell you how you are doing in the essential segments of brand awareness, brand acquisition, and brand retention.
With Live Campaign, you will:
Develop your brand messaging

Identify key differentiators that will connect with your customers

Tune your existing, or build a new WordPress website (the value here alone is worth thousands of dollars in consulting, development, and design)

Create and plan your message matrix and a 90-day rolling editorial calendar

Properly schedule content through management tools like Hootsuite or CoSchedule

Create content to post to your blog, website, and social media channels

Monitor and audit digital analytics (like Google Analytics, Facebook Insights, etc.)

Run email campaigns to produce consumer retention, loyalty, and ultimately advocacy

Track the analytics and report the results
Complete, proven and future proof.
Comprehensive
Step-by-Step Program
Our program contains a complete outline and timeline that can be adjusted to fit your personal schedule. Over 7 levels of step-by-step instructions include lectured videos, competency assessments, assignments and comprehensive instructions. This courseware has proven to be rewarding for hundreds of professionals, students, businesses and marketing teams.
Platform and
Channel Agnostic
We are not dependent on any one platform, social media channel, or simulation model that can change overnight. Our approach has been successful for over 10 years, as Social Media Channels have come and gone, algorithms have changed, and markets have moved. These strategies and principles will be the foundation for the rest of your career.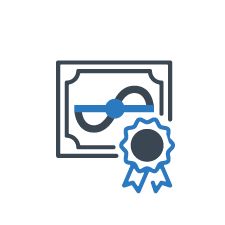 Certification from the Social Media Magnet.
Once you successfully complete the SMM Live Campaign program and implementation, you will become a Certified Social Media Magnet. We will issue you a Block Chain delivered certificate, with a full skill set overview and work-related accomplishment that you may add to your LinkedIn Resume and Skills. Many of our students and professionals have upgraded their employment, landed jobs and found rewarding professional careers with our Social Media Magnet Certification.
Buy the Live Campaign program for your entire marketing team, or just make yourself the best marketing team ever with the Social Media Magnet Live Campaign.
Get equipped to overcome your marketing obstacles and grow.